If you've grown to love your AromaTru waterless diffuser and the pure essential oils that transform your space, perhaps your loved ones would too! Essential oils are great as last-minute stocking stuffers or a carefully considered gift-to-go under the tree. Here's why and how to surprise someone in your life with essential oils this holiday season.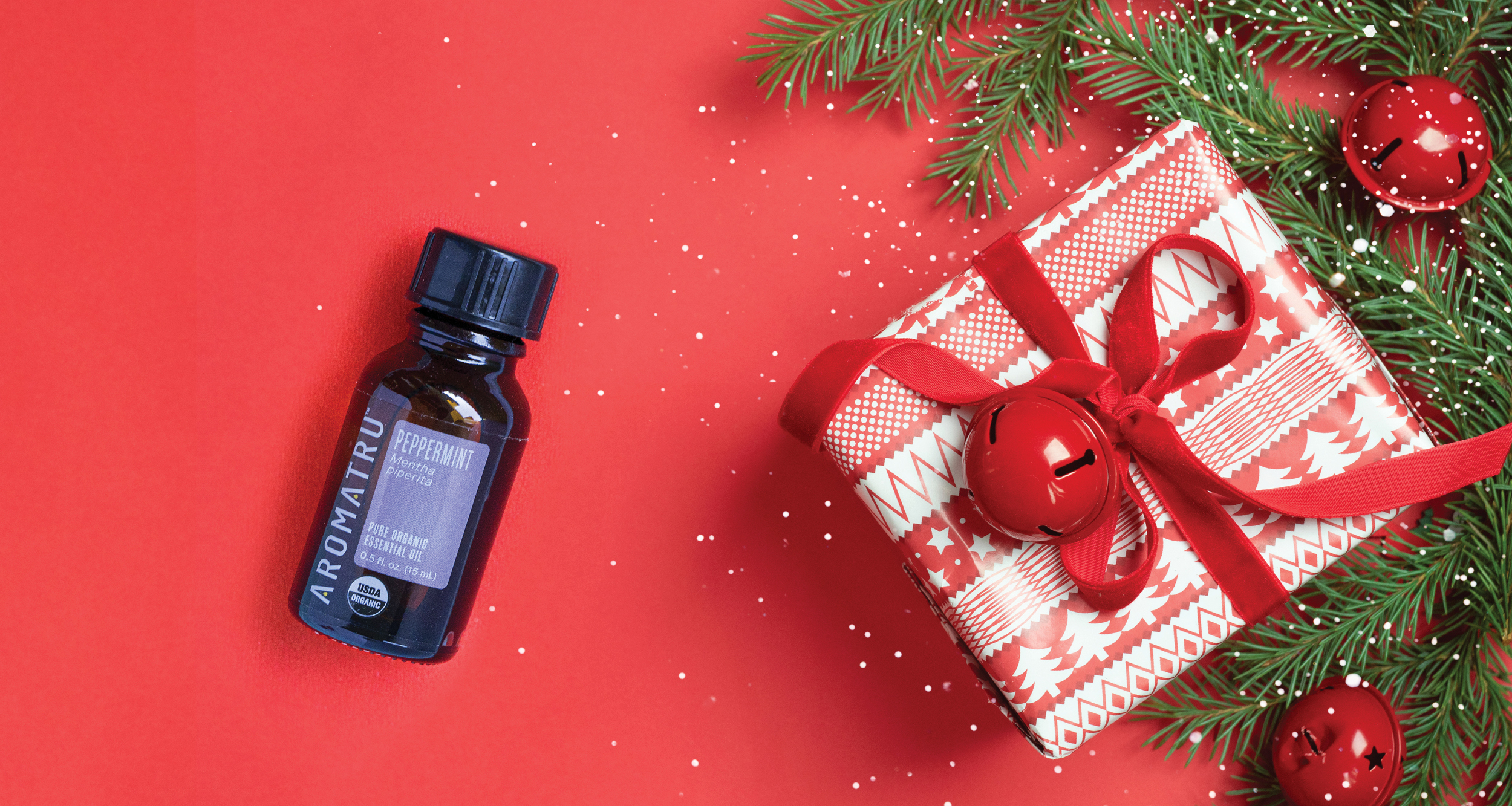 Why You Should Consider Gifting Essential Oils
Essential oils pack a lot of potential in a tiny bottle. They can transform your loved one's home into a peaceful sanctuary, or one conducive to tackling tasks of the day. Attached to our emotions, memory, and moods: scent is often considered the most powerful of the five senses. With the help of organic essential oils in their purest state, your friend or family member can create a mood in their bedroom, office, or living area.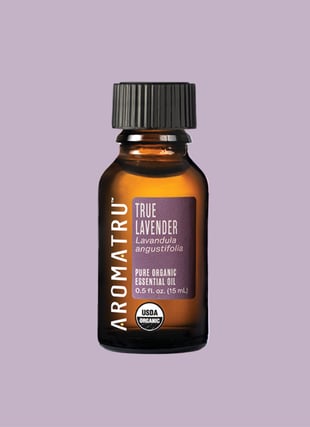 Organic True Lavender Essential Oil
There are probably few more popular essential oils than Organic True Lavender Oil—and for good reason! Most commonly associated with a good night's sleep, Lavender has a calm, light-floral fragrance associated with relaxation. But the sweet-herbal freshness can also provide clarity suitable for any time of the day.

Organic Peppermint Essential Oil
Not only does Organic Peppermint Oil work to refresh and cleanse an indoor space, but it's pretty great for the internal environment in a body, too. It can enliven the senses and encourage focus and mental clarity. As a perfect pickme-up, it can be paired with some other essential oils on this list— like Frankincense—for the perfect blend of energy and relaxation to tackle the day's tasks.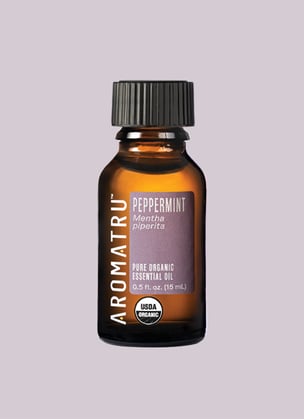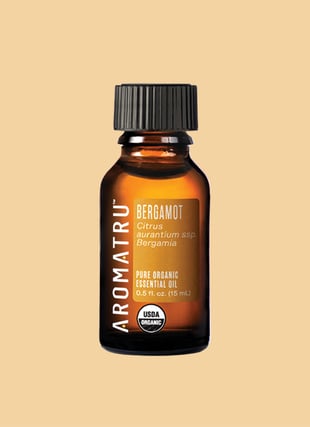 Organic Bergamot Essential Oil
Organic Bergamot Oil has a fruity green-garden fragrance that's hard not to fall in love with. It's perfect for refreshing an indoor atmosphere. When diffused, it can spread optimistic feelings of easy-going joyfulness.

Organic Eucalyptus Globulus Essential Oil
Between cooking and having fur babies, your loved one's indoor space might be in need of some cleansing. Organic Eucalyptus Globulus Oil is perfect for the job. It can cleanse the air and purge an indoor space of unpleasant and stale odors. Beyond that, it's just a fresh, energizing fragrance that pairs well with almost all of these other essential oils, too.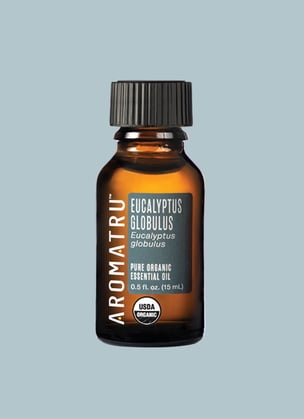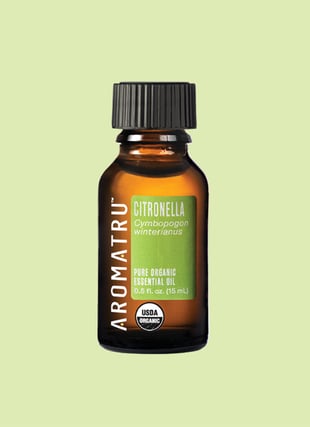 Organic Citronella Essential Oil
So much more than a way to ward off bugs, Organic Citronella Oil has a crisp and clarifying fragrance that's great for the indoor environment. The sweet-lemony scent can also help to focus the mind. It's a perfect companion to boost productivity and help your loved one accomplish daily tasks.

Organic Patchouli Essential Oil
Going far beyond the "peace and love" theme of the 1960s, Organic Patchouli Oil can be a good essential oil for your loved one to have around. It has an oriental, sweet-herbaceous fragrance that's rich enough on its own, or when paired with lighter essential oils, like Bergamot. Diffusing Patchouli can support a relaxed, euphoric environment.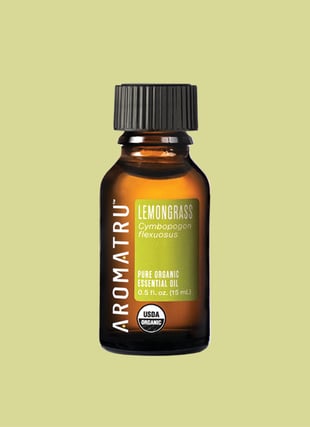 Organic Lemongrass Essential Oil
Because a vacation to the tropics doesn't fit in a gift box, Organic Lemongrass Oil is a good substitute. It can awaken the senses with its pungent and bright, fresh, citrusy aroma. It'll transport your loved one to tropical forests, while dispelling unpleasant odors.

Organic Ylang Ylang Essential Oil
Organic Ylang Ylang Oil has a rich, exotic, sweet-floral fragrance. It provides a comforting sense of deep relaxation. Ylang Ylang works well on its own, or when paired with other flowery or citrusy essential oils.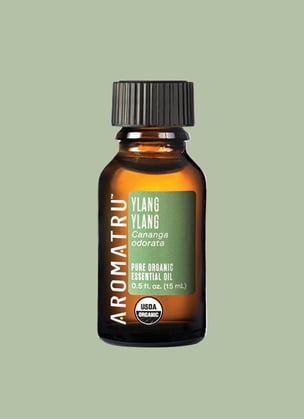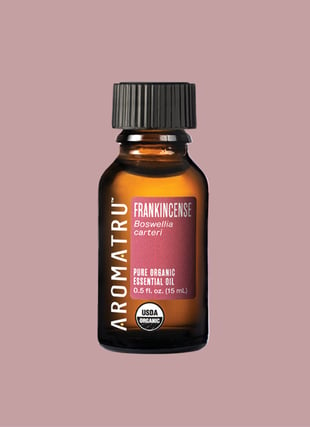 Organic Frankincense Essential Oil
If your loved one has New Year's Resolutions of more meditative calmness—or they could simply use some R&R—Organic Frankincense Oil would make a perfect gift. It can transform any space into one conducive to contemplation, peace, and tranquility. The warm, sweet, citrusy, and slightly spicy aroma can comfort the mind and soul.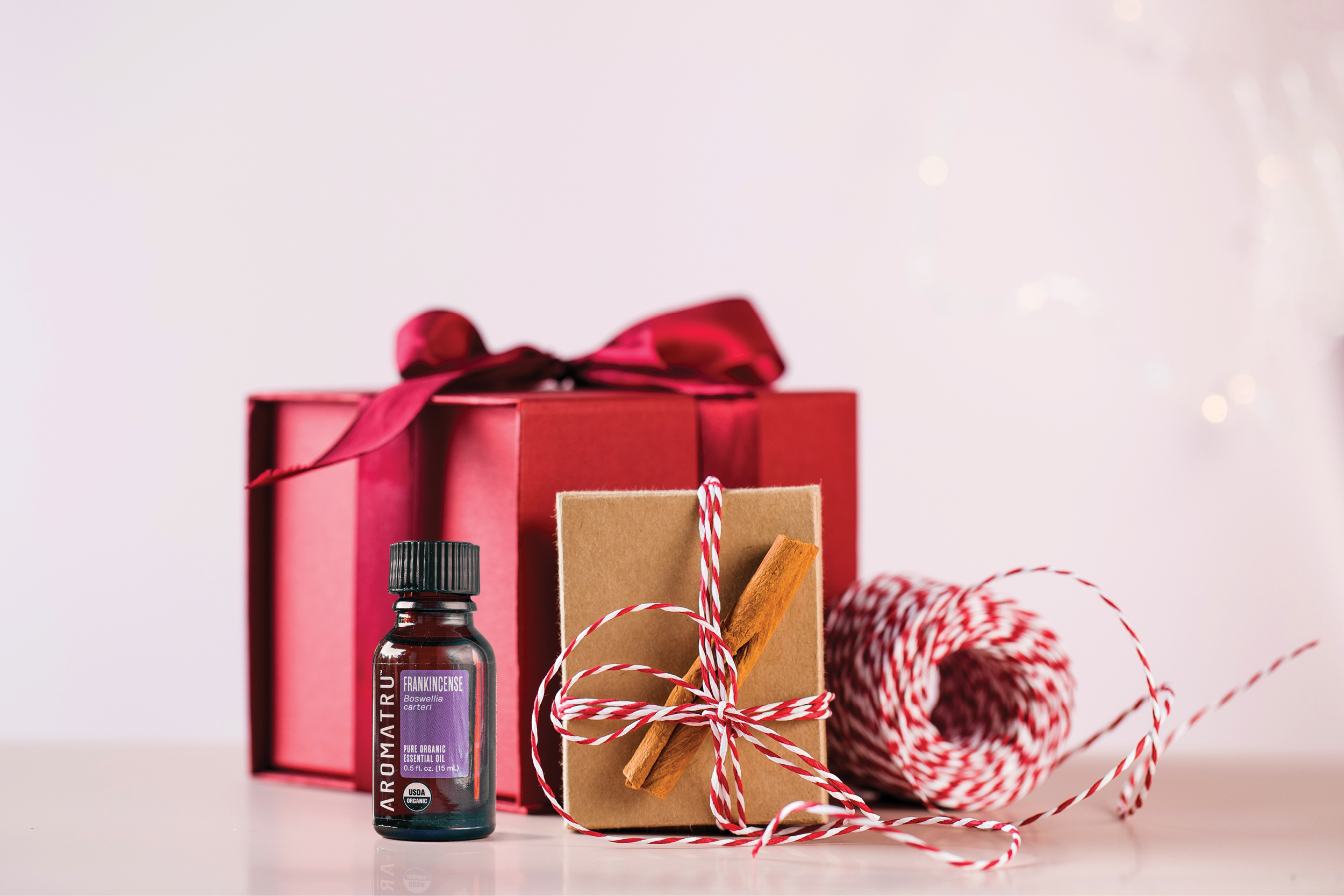 The Power to Transform a Space in a Tiny Package
We hope you now feel inspired to give your loved one the gift of scent this holiday season. Linked with memory, your friend or family member can think fondly of you and your gift every time they diffuse one—or a few—of these essential oils. If you're still having trouble deciding which essential oils to give this year, check out AromaTru's Essential Oil Collections for last-minute shopping support.